[row stick_to_bottom="no" css_class=""][column width="1/3″]
Welkom bij Sense-motion
Leuk dat jullie op de website komen kijken. Mijn naam is Eveliene Geraeds en ik ben een gedreven bewegingsagoog die zich bezig houdt met het ontwikkelen, organiseren en aanbieden van een individueel of groepsgericht sport- en bewegingsaanbod, gericht op het activeren en/of optimaliseren van de bewegingsvaardigheid én het bewegingsgedrag.
Mijn passies sport en bewegen en het helpen van mensen (met een beperking) heb ik nu gecombineerd en dat heeft geleid tot het ontstaan van Sense-motion.
Tegenwoordig wordt persoonlijke aandacht steeds minder. Terwijl je met persoonlijke aandacht en een persoonlijk doel, veel eerder een gewenst resultaat ziet. Of dit nu een bewegingsvaardigheid of een verandering in het bewegingsgedrag is.
Dit wil niet zeggen dat er niet in (kleine)groepjes gewerkt kan worden, maar iedereen werkt aan zijn/haar eigen doel.
Ervaring
Als afgestudeerd sport & bewegingscoördinator/
bewegingsagoog ben ik meteen begonnen in het werkveld. Binnen een grote organisatie gaf ik bewegingstherapie aan mensen met[/column][column width="1/3″]
een verstandelijke en ernstig meervoudige beperking, vaak in combinatie met gedragsproblemen. Dit in de gymzaal, op locatie, buiten of het zwembad.
Hiernaast gaf ik zwemlessen in het reguliere en speciale zwemonderwijs en het ouder- kind zwemmen.
Ook heb ik een zomerperiode vakanties georganiseerd voor gezinnen met een kind(eren) met een beperking en hun broertjes en zusjes. Alles rondom de vakantie werd geregeld, het verblijf, eten, de verschillende activiteiten en de vrijwilligers die kwamen helpen.
In 2012 heb ik een zomerperiode op een zomerkamp in New York gewerkt. Hier gaf ik les en 24uur begeleiding aan mensen met een verstandelijke en meervoudige beperking. Van het helpen bij het slaapritueel, aankleden, tanden poetsen en eten tot aan het zwemmen en de kabelbaan.
In Oktober 2014 ben ik in Engeland geweest om daar een training van Floatsation te volgen. In samenwerking met Martin Mansell, veelvoudig paralympisch kampioen, wil ik de mensen in Nederland bekend maken met Floatsation. Hierover vindt je meer informatie bij 'activiteiten'.
Is er iets onduidelijk of heeft u nog vragen dan kunt u een mailtje sturen naar info@sense-motion.nl  [/column][column width="1/3″]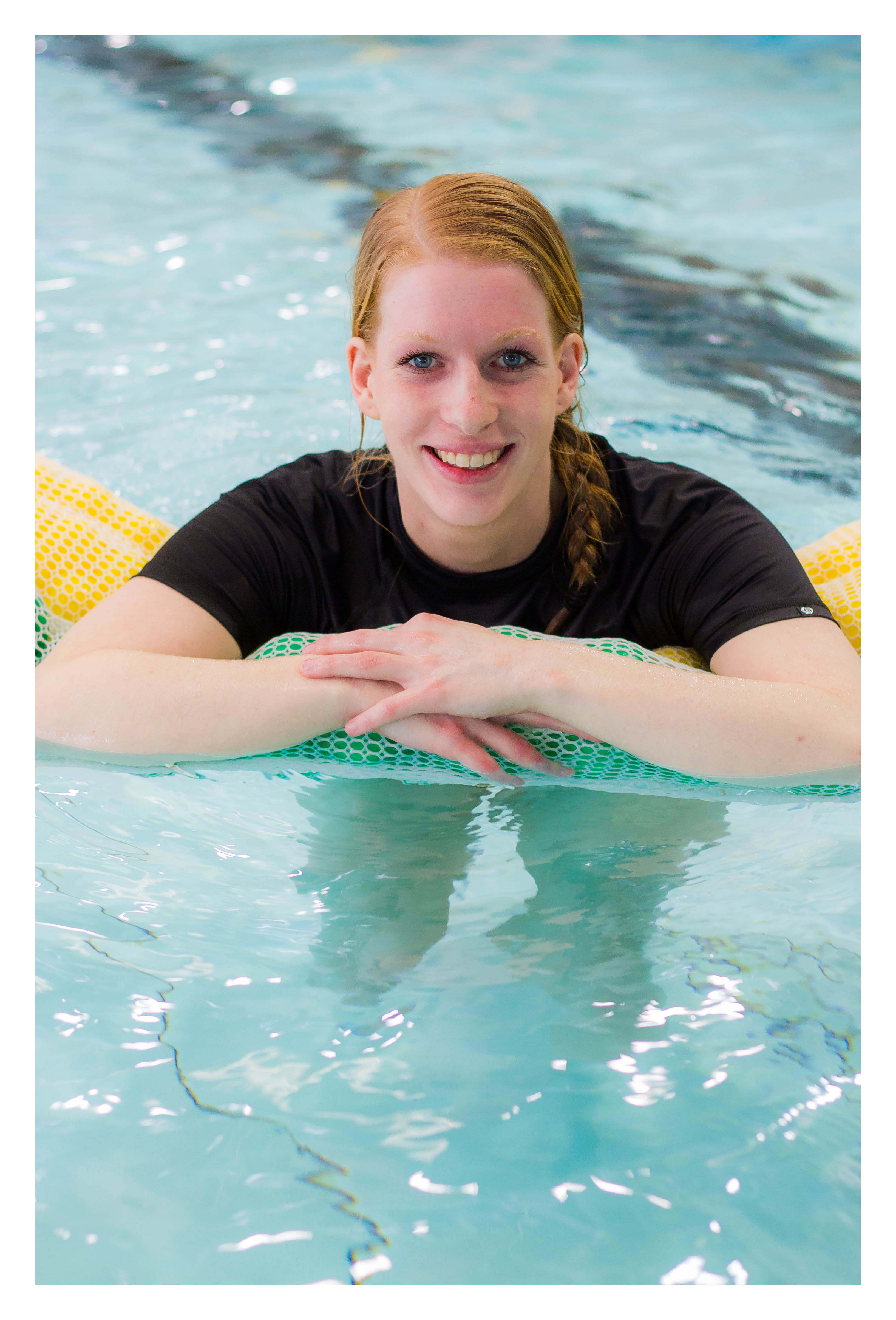 [/column][/row]
[helper type="gap" gap_height="20px"]